I was in the Honda Ridgeline last week for the first time this year. I noticed the clock was not right and was a bit confused, this clock has always set itself with satellites or something magic like that. I talked with my son who is the main driver of the Ridgeline these days and he told me he'd noticed that and read some forum posts about it. It's been a while since I've posted to this site and I want to start doing it more again. I decided to post this here so I can update it if we find a solution. The word from Honda is that it should auto correct itself come August but we shall see!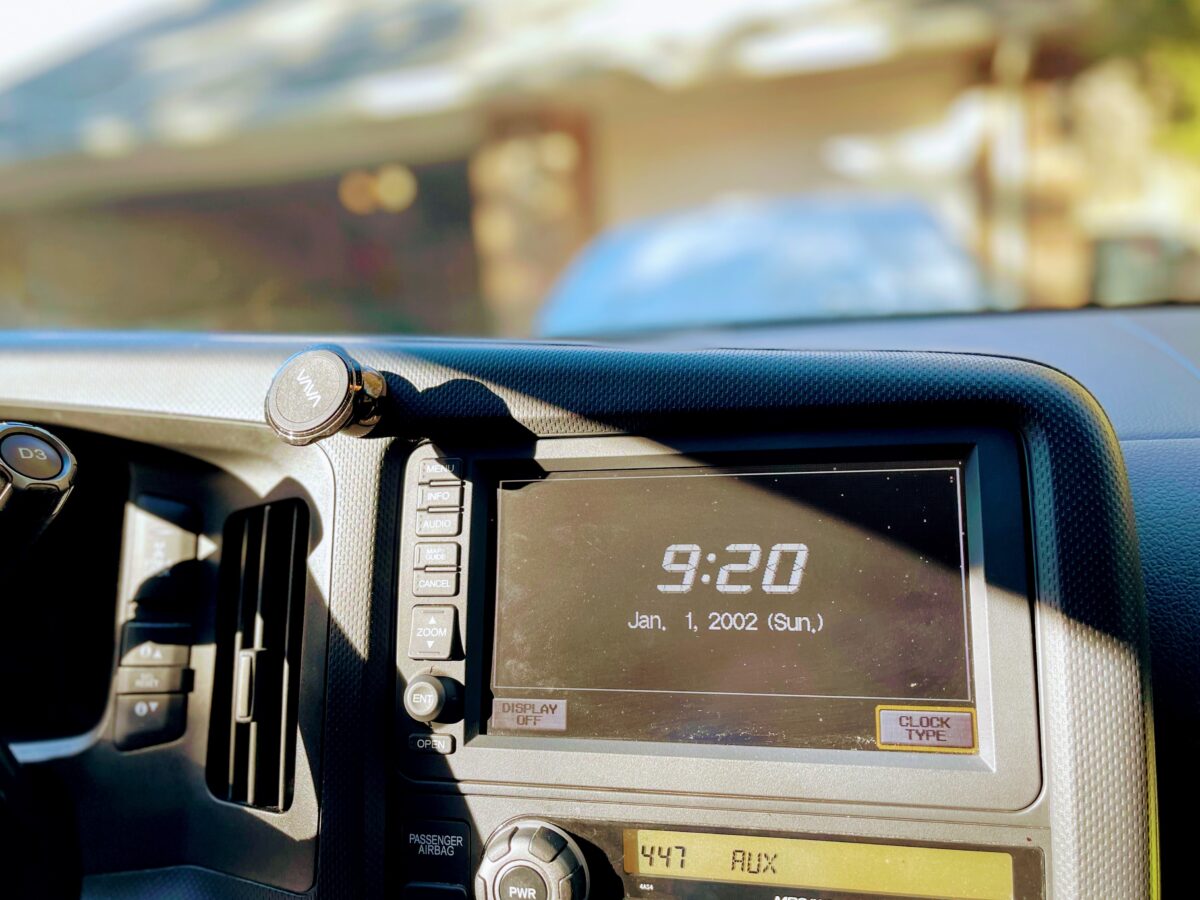 Update March 23, 2023: Just looking at this and I realized I hadn't updated the article. I haven't really thought about this much, just got used to it being wrong, although I'd still like to fix it. At some point I'd ready that Honda basically said, "Oh well".
I did find a link to this potential fix that includes messing with the internals, soldering, etc. This type of thing has never been my forte but I may take a look at it later or I may just live with it being wrong.

https://github.com/pdaderko/PIC-Projects/tree/main/Navi_Clock_Fix.X

What would be awesome is if there was some aftermarket company that made some sort of updated console that you could replace this one with that worked with Apple CarPlay or the like. Maybe this already exists so perhaps I'll do some research.