Status – Currently own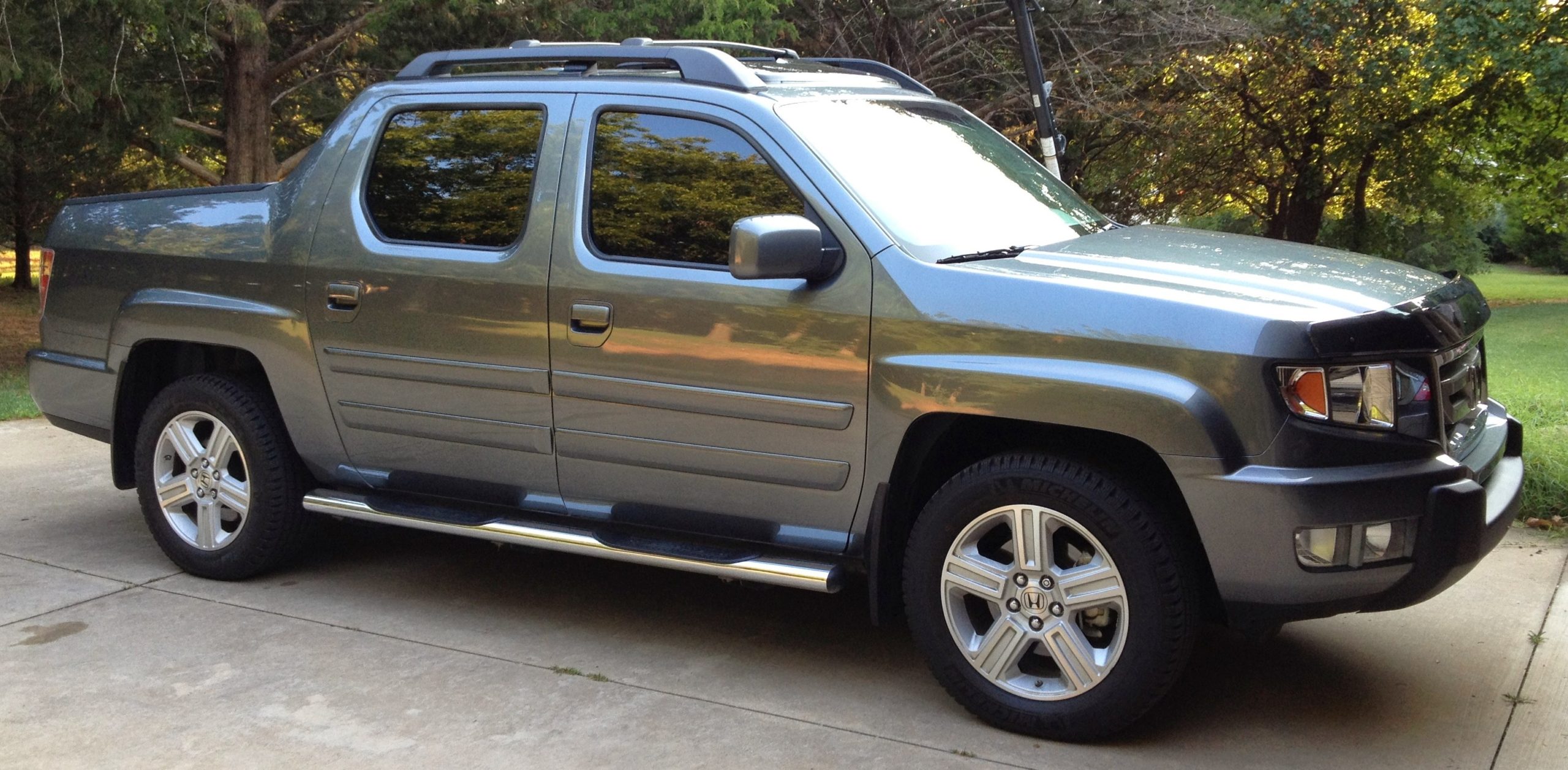 Things I like about this truck:
It's a pretty comfortable car-like ride since it is built on the Honda Odyssey platform .  If you don't need a truck that does a lot of heavy lifting but need something for road trips, and times when you just need a truck to haul something this one fits the bill nicely.
I personally like the styling, it's not your average truck and some would say it's not a truck at all but I'm a fan.
The trunk in the bed, this comes in very handy if you need to keep something out-of-the-way in the back.
Where Honda missed:
No memory seats!  I'm not sure how a "truck" that was supposed to be more civilized not have this feature.  It's not something that you realize you need until you have a family with 3 drivers that all use the truck.
Rear cup holders.  These work out okay if you just have 2 people in the back seat but if you add a 3rd person the cup holders in the center cannot be used.  The Nissan Frontier that I owned had a great solution for this with cub holders that fold down out of the back of the center console.
MPG – It seems like with a V6 this thing should be able to get better mileage than it does. Maybe by incorporating the 3 cylinder shutoff feature some of their cars have or improving aerodynamics on the undercarriage, I'm not sure. There are larger V8 trucks that get better fuel economy.
Auto shut-off Headlights – Just like the memory seats, this is just something that should be here, there is no excuse for Honda not to have these.
Things that I would like to upgrade:
Technology – This truck came with an auxiliary port to listen to your phone but that's about all you can do.  You still have to pick up your phone to scroll through the songs, etc.  I want to update the information and entertainment center.  I never use the nav screen now and it just stays on the clock all the time so I want to get this integrated with a better system to display what is on my phone, OBD II readings, etc.
Exhaust – I always like to add a little more growl to my vehicles if possible.  The V6 in this truck isn't necessarily going to scare anyone off but if I plan to put an upgraded exhaust on just to give it a little more attitude.  I believe the Borla exhaust below is what I've decided on for this upgrade, I'm not a huge fan of that oblong exahaust tip but based on what I've read this one beats out the others. [wwcAmzAffProducts asin="B0018JF04S"][/wwcAmzAffProducts]
Last updated: Feb 8, 2022 @ 9:14 pm